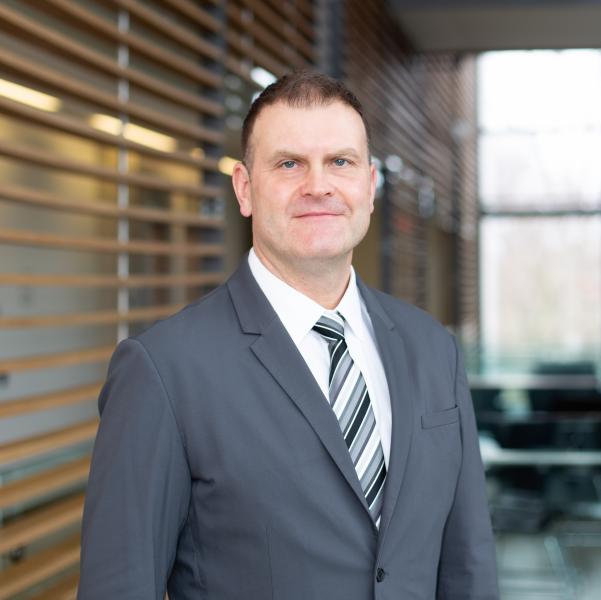 Position(s)
Associate Professor, Surgery and Mechanical and Materials Engineering
Attending Staff, Kingston Health Sciences Centre
Research Director, Orthopaedic Surgery Residency Program
Medical Director, WSIB Upper Extremity Specialty Clinic
Clinical Co-director, Human Mobility Research Centre (HMRC)
Contact Info
T. 613.549.6666 ext. 6597
F. 613.548.2433
Kingston Health Sciences Centre
Kingston General Hospital Site - Watkins 3
76 Stuart Street,
Kingston, Ontaro, Canada
K7L 2V7
---
Dr. Bicknell is an Associate Professor of Surgery and Mechanical and Materials Engineering at Queen's University.  He is also the clinical co-director of the Human Mobility Research Centre.  Dr. Bicknell completed an Honors Bachelor of Science in Biophysics and a Master of Science in Medical Biophysics, both from the University of Western Ontario.  He then obtained his M.D. degree from McMaster University and went on to complete his orthopaedic surgery residency at the University of Western Ontario.  He pursued subspecialty training in shoulder and elbow surgery at the Royal North Shore Hospital in Sydney, Australia with Dr. David Sonnabend and Dr. Jeffrey Hughes, the Hôpital de l'Archet and Clinique Sainte Anne Lumière in Nice and Lyon, France with Pr. Pascal Boileau and Dr. Gilles Walch, as well as at the University of Washington Medical Centre in Seattle, Washington with Dr. Frederick Matsen.  He completed the North American Traveling Fellowship from the American/Canadian Orthopaedic Associations in 2009 and the European Exchange Fellowship from the American Shoulder and Elbow Surgeons in 2013.   He is currently a member of the American Shoulder and Elbow Surgeons (ASES), the European Society for Surgery of the Shoulder and Elbow (SECEC) the Canadian Shoulder and Elbow Society (CSES) and the Association of Clinical Elbow and Shoulder Surgeons (ACESS).
Clinical Interests
Dr. Bicknell's clinical interests are all aspects of shoulder and elbow surgery – including: sports medicine and arthroscopy, joint reconstruction and arthroplasty – primary and revision and traumatic injuries.
Research Interests
His research interests are arthroplasty design, joint biomechanics, anthropometric studies, computer-assisted surgery, clinical outcome studies, and multicentre research studies.
Physiotherapy Rehabilitation Protocols:
Rehabilitation Protocol - Anatomic Shoulder Arthroplasty
Rehabilitation Protocol - Shoulder Debridement
Rehabilitation Protocol - Shoulder Instability Repair
Rehabilitation Protocol - Reverse Shoulder Arthroplasty
Rehabilitation Protocol - Rotator Cuff Repair
Patient Information
Physician Information - Referrals
Frequently Asked Questions - Post Surgery
Pre-Operative Instructions
Post-Operative Instructions
Antibiotics for Life