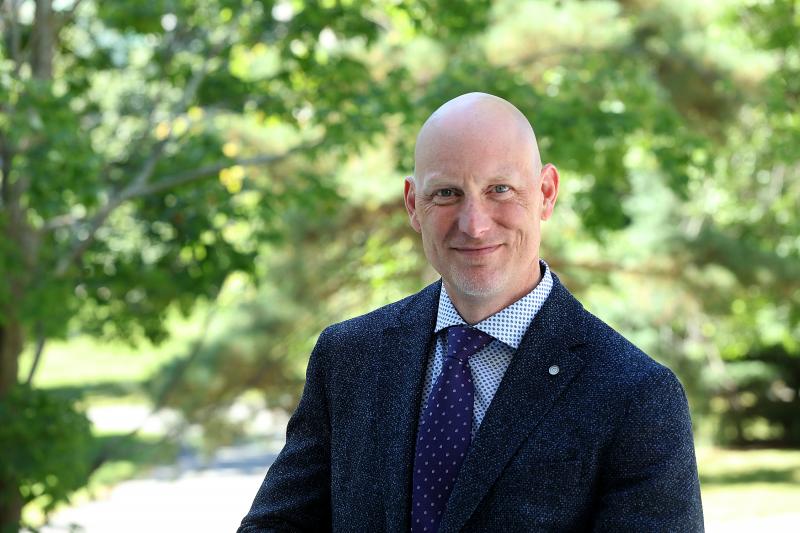 Position(s)
Chair, Division of Cardiovascular Surgery
Associate Professor
CarSIL Co-Director
Attending Staff, Kingston Health Sciences Centre
Contact Info
T. 613.549.6666 ext. 2422
F. 613.548.2406
Kingston General Hospital 76 Stuart Street,
Kingston, ON K7L 2V7
---
Dr. Payne completed his medical school training at the University of Western Ontario, and remained at Western to complete his Cardiac Surgery residency training at London Health Sciences Center.  During his residency he completed a Master's Degree in Health Research Methodology at McMaster University.  After completing the Royal College of Physicians and Surgeons of Canada examinations in 2009 he completed a Fellowship at the Quebec Heart and Lung Institute emphasizing aortic reconstruction and transcathter valve therapies.  Following completion of his Fellowship training Dr. Payne was hired as an Attending Cardiac Surgeon and Assistant Professor at Queen's University and Kingston General Hospital.  He remains a practicing cardiac surgeon in Kingston Health Sciences Centre and is now an Associate Professor at Queen's University and Chair of the Division of Cardiovascular Surgery.  Clinical practice interests include coronary revascularization, cardiac valve repair and replacement, transcatheter valve therapies, and aortic repair / reconstruction.  Dr. Payne is very involved in medical education, serving on several educational committees and groups and is one of the clinical leaders in Queen's Competency Based Medical Education teaching model.  He has recently completed his term as the Program Director for Surgical Foundations, overseeing the foundational aspects of surgical resident training throughout their first and second years of training.  He remains active in research, and is a co-director of the Cardiac Surgical Innovation Lab (CarSIL) working with surgical residents, medical and undergraduate students on various research projects.