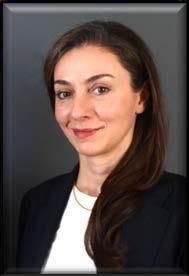 The Department of Surgery at Queen's University held its 38th Annual William Ersil Resident Research Day, with Guest Scholar Dr. Gelareh Zadeh, Neurosurgeon-Scientist at the Toronto Western Hospital and Princess Margaret Cancer Centre on Monday November 18, 2019 at the Four Points by Sheraton Kingston Hotel
Congratulations to the following winners!      
Best Paper in General Surgery Award to Lisa Zhang for:      
VTE in colon cancer: A population-based cohort study of VTE rates following surgery and during adjuvant chemotherapy
Sunil V Patel MD, Lisa Zhang MD, Xuejiao (Shelly) Wei MSc, Shaila J Merchant MD, Sulaiman Nanji MD, Paula D James, Chris M Booth
Best Paper in Orthopaedic Surgery Award to Ian Thomson for:
Risk of Glove Perforation among OR Personnel in Orthopaedic Surgical Procedures
Thomson, I, MD; McGuire, A, MD; Krysa, N, MSc; Mann, S, MD
Best Poster Award to David Yu for:
The Safety of Outpatient Stoma Closure: On the Verge of a Paradigm Shift?
Taylor J, MBBChir MPH; Stem M, MS; Yu D, MD, MPH; Chen S, MD; Fang S, MD; Gearhart S, MD; Safar B, MBBS; Efron J, MD
                                                               ************************
The William Ersil Resident Research Day is an annual event designed specifically to enable Residents from the Department of Surgery to present ongoing clinical and basic science research performed during the year under the supervision of Attending Staff.
Dr. William Ersil graduated from Queen's Medical School in 1979 and joined the Department of Surgery as a core surgical resident leading into his Orthopedic Residency Program. In March of 1982, Dr. Ersil was diagnosed with a liposarcoma. He elected to continue with his residency, and persisted with his studies, in the hope of becoming an Orthopedic Surgeon. In his final year of residency, however, the cancer returned and Dr. Ersil died before he could achieve his goal. Until the very last, Dr. Ersil continued to study orthopedics, pouring over books and journals, on the chance that he might live to write his fellowship exams. 
This day, named in his memory, has been an annual event ever since. The day has become the most important single day in the Department of Surgery, when all Surgical Residents and Attending Staff gather to listen to the scientific presentations. It also provides a forum for surgeons from both within and outside the Queen's community to renew or establish professional and personal liaisons.
Held in conjunction with the Office of Continuing Medical Education, Faculty of Health Sciences, Queen's University, this educational event is approved as an accredited group learning activity as defined by the Maintenance of Certification Program of the Royal College of Physicians and Surgeons of Canada (maximum of 6 CPD credits).