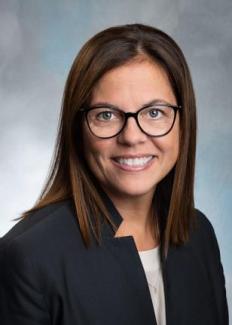 The 2021 Faculty Research Day took place on Friday, April 9th, 2021. The guest speaker was Dr. Nathalie Agar, the Daniel E. Ponton Distinguished Chair in Neurosurgery at Brigham and Women's Hospital and Associate Professor of Neurosurgery and of Radiology at Harvard Medical School. She spoke on "Mass Spectronomy Imaging for Surgical Pathology and Drug Development"
Dr. Agar's multidisciplinary training includes a B.Sc. in Biochemistry, Ph.D. in Chemistry, a postdoctoral fellowship in Neurology and Neurosurgery from McGill University, and further postdoctoral training in Neurosurgery at BWH/HMS. From this unique background, she has developed distinct skills to address unmet analytical needs in the clinical environment. She has also developed a network of specialists to satisfy the many different aspects of translational research activities. Her research aims to develop and implement comprehensive molecular diagnoses through improved biochemical classifications. This will ultimately enable surgeons and oncologists to tailor treatment from the time of surgery, and allow precision cancer care using molecular imaging with mass spectrometry approaches. She is developing and validating a direct in vivo mass spectrometry analysis of surgical tissue to assist in real time tissue characterization. Her laboratory also focuses on the mass spectrometry imaging of drugs and metabolism from pre-clinical animal models and clinical trials' specimens to study targeted therapeutics for brain tumors.
Congratulations to the following Award winners!
John Rudan Resident Award for Excellence – Dr. Andrew McGuire (PGY4-Orthopedic Surgery)
Resident Clerkship Award – Dr. Daniel Potter (PGY2-General Surgery)
Faculty Clerkship Award – Dr. Boris Zevin (Division of General Surgery)