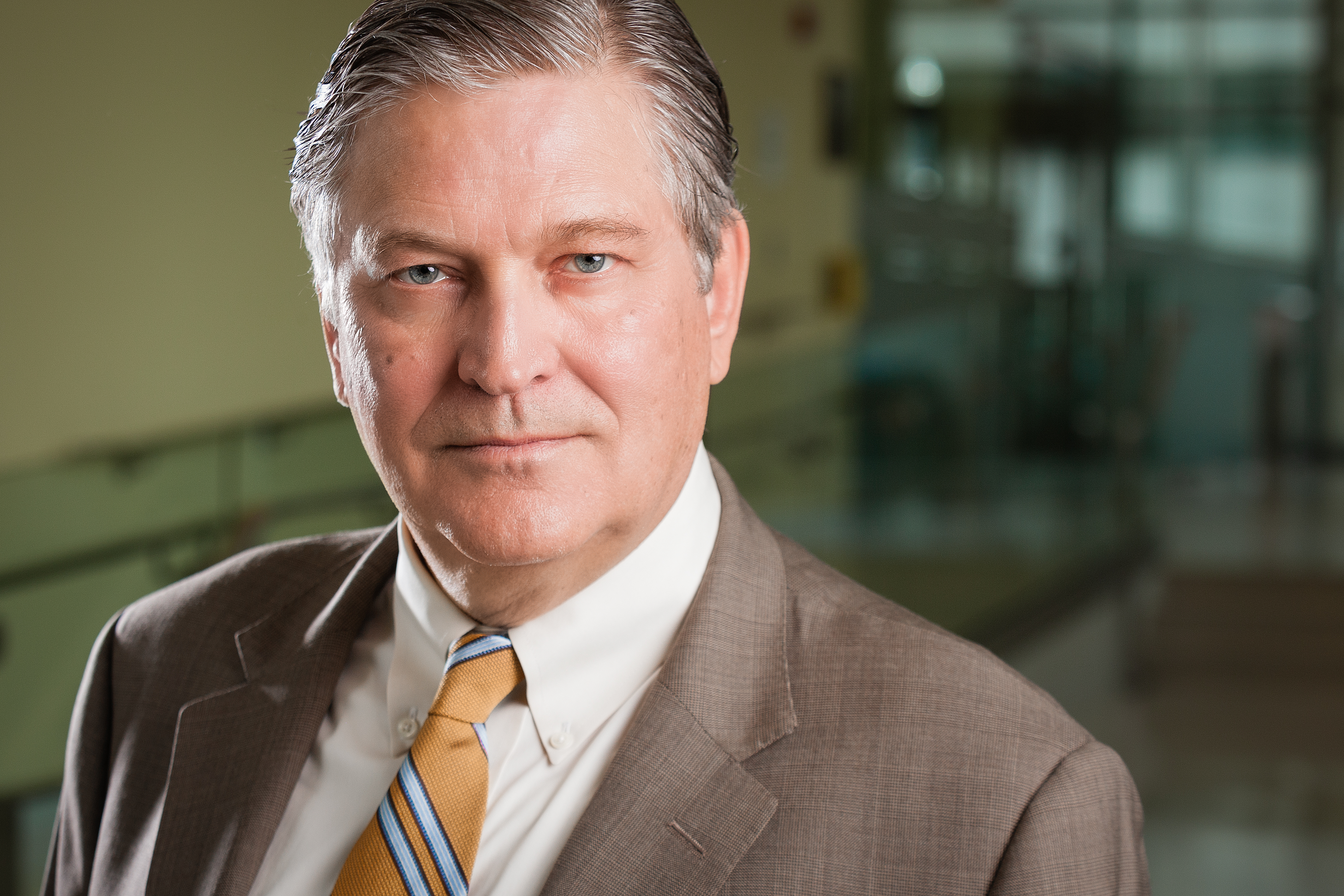 Position(s)
Associate Professor
Attending Staff, Kingston Health Sciences Centre
Contact Info
T. 613.549.6666 ext. 6282
F. 613.548.1346
Kingston General Hospital 76 Stuart Street, Kingston,
ON K7L 2V7
---
Ronald Pokrupa MD, FRCS(C) is an academic Neurosurgeon at Queen's University Canada, practicing at the Kingston Health Sciences Center.
Dr. Pokrupa has a longstanding career as a Neurosurgeon with expertise in general cranial and spinal Neurosurgery. He has an ongoing interest in the care of patients with Chiari I Malformation and Syringomyelia,
Born in Toronto Dr. Pokrupa obtained his medical degree from Western University in 1975.  He interned and obtained a general medical license. Inspired and encouraged by Dr. Eric Peterson he entered and completed training in Neurosurgery at OttawaU. After obtaining his Specialist Certificate in Neurosurgery in 1982 he went to the Montreal Neurological Institute as a Killam Scholar and Stroke Fellow. He became an Attending Staff at the Montreal Neurological Hospital and an assistant Professor at McGill University in 1984.  . He was chairman of the MNI Research Ethics Board.  In 1995 he became Associate Professor at McGill University.  He remained there until September 11 2001 when he moved to Kingston as the World Trade Center collapsed. He is an Associate Professor in the Department of Surgery and is the former Chief of the Division of Neurosurgery. 
Dr. Pokrupa is a fellow of the Royal College of Surgeons of Canada(1982). He is certified with the American Board of Neurological Surgery (1998) and is a certified specialist in the Province of Quebec(1984). He is a Fellow of the American Association of Neurological Surgeons and is a member of the Canadian Neurosurgical Society, the Canadian Spine Society and the Congress of Neurological Surgeons.
Dr. Pokrupa's research interests have included work with Drs. Tony Hakim, Alan Evans, Mirko Diksic and many others on Positron Emission Tomographic (PET) studies of cerebral perfusion, oxygen metabolism, and acid base status in acute cerebral ischemia. He collaborated with Dr. Ernst Meyer and Dr. Steven Ferguson on PET studies of Cerebrovascular reactivity in Juvenile Diabetics and with Dr Mony Frojmovic and Dr. John Milton on the effects of Prostacyclin (PgI2) on Platelet morphology and aggregation and its effects on acute cerebral ischemia.  With Mr. David Yu he studied the effects of Subarachnoid hemorrhage and surgery for anterior communication artery aneurysms on short and long term memory function.  While at the Montreal Neurological Institute he shared clinical and research interests with Dr. Gilles Bertrand and Dr. Reza Forgani in Chiari Malformation and Syringomyelia, and the management of Craniocervical anomalies and instability. With Drs. Richard Leblanc and Donatella Tampieri he collaborated on papers on aspects of cerebrovascular disease. At the Ottawa General Hospital he shared interest and collaborated with Dr. Vital Montpetit on neuropathologic studies of cerebral tumours. In Montreal he collaborated with Drs. R.  Leblanc, Marc Preul, Doug Arnold on studies of non-invasive proton MRI diagnosis of cerebral tumours. With Dr. George Haddad he examined the relationship of cranial irradiation and the late life susceptibility to meningiomas. He collaborated with Dr. Daria Trojan on a clinical study of the effects of ossification of the posterior longitudinal ligament and with Dr. Cornelius Lam in discussions of atlantoaxial osteomyelitis.
He has current interests in the management of spinal disorders including degenerative disc disease particularly causing myelopathy.. In addition he has ongoing interests in the surgical therapy for Chiari Malformation, Syringomyelia, Pituitary Tumours, and Trigeminal Neuralgia.
As pastime he is interested in medical history and investigated a neurosurgical operation performed in Kingston at the Rockwood Institute in 1894 by the pioneer Canadian psychiatrist Dr. Charles Kirk Clarke and examined the life and controversial career of Dr. Maitland Baldwin, an American graduate of Queen's University and Montreal Neurological Institute who became the clinical director of the National Institute of Neurological disease and Blindness in Washington D.C.
Dr. Pokrupa enjoys skiing either downhill or cross country, hiking, cycling, is a sometime sailor and a poor golfer.