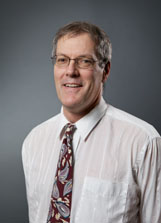 Position(s)
Associate Professor
Attending Staff, Kingston Health Sciences Centre
Contact Info
T. 613.549.6666 ext. 4537
F. 613.548.1345
Kingston General Hospital 76 Stuart Street,
Kingston, ON K7L 2V7
---
Dr. Mark Harrison is an Associate Professor with the Department of Surgery at Queen's University. He earned his MD and residency at Queen's University. Dr. Harrison then went on to complete a Lower Extremity Fellowship at Queen's University, and Adult Lower Extremity Reconstruction at St. Michael's Hospital in Toronto and a Research Fellowship at the Institute of Biomaterials at University of Toronto. His clinical areas of interest include total joint replacement (primary and revision), femoral and tibial osteotomies.
Dr. Harrison's research interests focus on appropriate triage and referral of patients for joint replacement surgery .