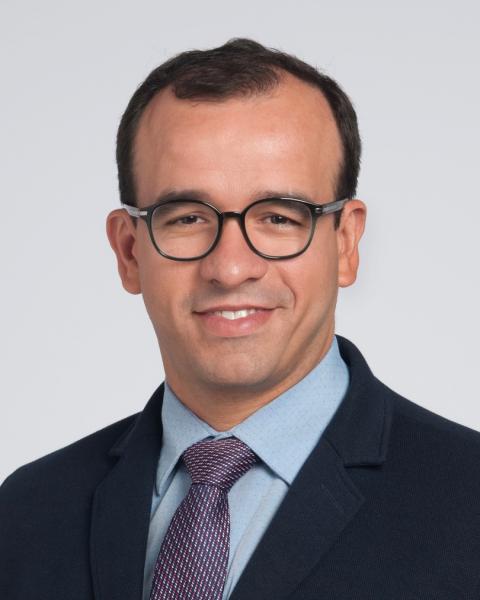 Position(s)
Assistant Professor
Attending Staff, Kingston Health Sciences Centre
Contact Info
T. 613.549.6666 ext. 2422
F. 613.548.2406
Kingston General Hospital
76 Stuart Street
Kingston, ON K7L 2V7
---
Dr. Igo Ribeiro is a cardiovascular surgeon specializing in minimally invasive cardiac surgery with a particular interest in valvular heart disease and aortic surgery. He was born in Brazil, where he earned his medical degree at the Federal University of Ceara State and trained cardiovascular surgery. Dr. Ribeiro moved to Canada to pursue advanced training in vascular, endovascular and complex cardiac surgery at the University of Toronto. To get certification in cardiac surgery in Canada, he retrained in cardiac surgery at the University of Ottawa Heart Institute, becoming a fellow of the Royal College of Surgeons of Canada in 2019. Before joining the department of surgery at the Queen's University and the KHSC, he pursued training in Robotic and Minimally Invasive Cardiac Surgery as a clinical associate at the Cleveland Clinic, one of the most prestigious institutions in heart surgery. 
Dr. Ribeiro also has a special interest in surgical education and teaching. He obtained a Master of Science Degree in Health Profession Education at the Massachusetts General Hospital Institute of Health Professions in Boston, Massachusetts, USA. Furthermore, he is also an alumnus of the Harvard Macy Institute of Health Care Education. His research interest focuses on surgical quality and outcomes, minimally invasive techniques and surgical simulation in cardiac surgery.  
In his leisure time, Dr. Ribeiro enjoys playing soccer, travelling with his family and kids, and deepening his spiritual life.